Your human resources office may get more questions about personal leave and paid time off than your company's equal employment opportunity policies or minimum wage requirements, but you shouldn't assume it's because of disinterest. Part of the reason is likely because information on important topics like minimum wage is clearly posted in your workplace. There are many different kinds of employee notices that you are required or recommended to display as a company, from employee rights to OSHA safety recommendations, and in many offices across the country, these posters are delegated to a single bulletin board in a high-traffic area.
Upgrade your compliance and your workplace's professional appearance all at once by investing in custom framed displays from Simple Snap Frame. We can help you keep important information clear, legible, and polished, protected behind sturdy glass and framed in a color and style of your choice. Our front-loading frames make it easy to update information as needed, whether you choose to write right on the glass or unsnap the frame to exchange the insert, and you are sure to find a setup that works for your office with help from our team. Choose the dimensions you need, the color or finish of your snap frame, and we'll take care of the rest! Continue reading to learn what kind of employee notices you can upgrade from bulletin board status, and call Simple Snap Frame today for a quick, custom quote!
In our third and final installment of this series, we continue our discussion on the types of employee notices you already have posted around your office that can be better safeguarded. If you missed parts one or two, you can review our previous recommendations on what posters and notifications should be protected and beautified with a custom snap frame, including OSHA notices, scheduled paydays and holidays, and emergency procedures. Today's blog will include a few more notices that may benefit from a framed display.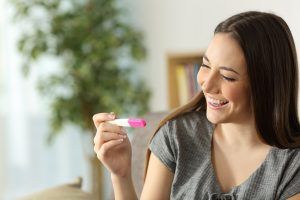 Pregnancy Accommodations
Many don't think to ask what accommodations your company may offer for pregnant women until those accommodations directly apply to them. You can make it easy for everyone to stay informed by clearly posting your policies in a shared part of the office. Making those policies easy to access can lead to more productive conversations in the human resources office, and the wide selection of frame options here at Simple Snap Frame can ensure that your framed display is neat and professional.
Workplace Injury And Workers' Compensation Policies
What happens if someone gets hurt on the job? What kind of workers' compensation does your company offer? Keep everyone in the loop by posting your policies in a prominent place. It can prevent problems down the road for you and your employees, and it's a poster you are likely required to display by your state or industry. Keep it clean, clear, and easy to read with a snap frame.
Anti-Discrimination Policies
Proudly declare your workplace's dedication to a safe and fair workplace for all with a framed display for your anti-discrimination policies. Each state likely has different standards, and your company may have some specific regulations of its own, but whether you decide to use the publicly available poster or supplement it with your own specifics, Simple Snap Frame can create a custom front-loading frame to help post and protect it. We'll work with you to find a style and set-up that best compliments your work environment, and our online form can give you a free custom quote within minutes.
Order Snap Poster Frames For Your Office Today
Add sophistication to your office by giving ordinary policies and employee notices the framed displays they deserve. After all, each poster has been required or recommended for a reason, and the important information they offer should be protected from damage and accidents. In the same stroke, you can help make your workplace look more professional by replacing the display you see in most offices: ragged posters stapled to old cork board. Order a custom snap frame for the dimensions of your employee notices and explore sleek designs like a low-profile, metallic frame or wood grains in a variety of color. Ready to upgrade? Contact Simple Snap Frame today!