As an employer, there are a few notices you are required to post for your employees, as well as communications and procedures that benefit everyone when clearly displayed. We've all likely been in a building where those notices are simply ragged pieces of paper stapled or pinned to a corkboard. There is a better way — Simple Snape Frame. You can customize our sleek, easy-to-install frames with the colors you want and the dimensions you need, and our front-loading frames make it simple to update or exchange the posters. Keep your important notices protected from fading, tearing, and other accidents behind high-quality glass, and keep your workplace looking professional.
Not sure how best to utilize our snap frames in the office? In today's blog, we'll be going over a few examples of the regulations and procedures you already have posted that you can easily upgrade to a framed display. Requirements are different for each employer, industry, and state, of course, but we'll be discussing a few of the most common notices you'll be asked to post. When you are ready to add more polish to the information in your office, contact Simple Snap Frame! We can help you find a framing solution for whatever you need. Call us today or fill out our online form for a fast custom quote!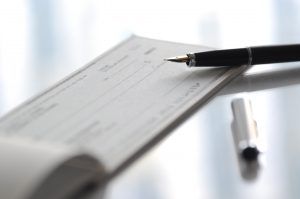 Paydays And Holidays
The one poster your employees will likely reference the most is notice of paydays and the schedule of any office-wide holidays. A clear framed display can prevent simple questions from clogging the human resources office, and it can also serve as motivation. Give your employees something to look forward to and keep them informed. If you ever have to make changes, you can write right on the glass with a dry erase marker or swap out the insert with just a few clicks.
OSHA Notices
You want everyone in the office to stay safe and healthy, both for their own benefit and for the company's. The Occupational Safety and Health Act (OSHA) is intended to help, and the standard-issue poster on job safety health can provide important information for all your employees. If that isn't motivation enough to make sure it is posted clearly and legibly, then keep in mind that you may be subject to penalties or citations if you don't comply. A snap frame can ensure that your employees have access to the information they are entitled to and that you won't have to worry about a flimsy lamination job or a damaged cork board endangering your compliance.
Employee Rights
There is a lot of information your employees need to access, such as minimum wage standards, fair labor standards, accommodations for those with disabilities, and policies on overtime and family and medical leave. The information you need to post in your workplace will depend on a lot of factors, like state laws and industry regulations, but the fact remains that you need a way to post these policies where everyone can see them. High traffic areas naturally mean that those posters are at higher risk of being damaged or made illegible, but Simple Snap Frame can craft a solution for whatever your needs may be. In a dusty warehouse, our glass displays are easy to clean. For refined office spaces, we offer low-profile snap frames in sophisticated wood grains and sleek metallics. Contact a member of the Simple Snap Frame team today to learn more!
Order Your Custom Framed Displays Today
Scheduled paydays, OSHA notices, and employee rights are all important posts that should be displayed in a place where they are easy to access and easy to read. Of course, these aren't the only posters and notices you implement at your workplace. Look for part two in this series to learn what other employee notifications you can upgrade with a snap frame and explore our site for even more ideas. Whether you want to protect your posters from dirt or damage, or you want a way to post information in a more polished, professional way than a stray piece of paper on a corkboard, Simple Snap Frame can help. Our front-loading frames are lightweight, easy to install, and easy to use, and we can customize your order so you receive the exact high-quality product you need. Call Simple Snap Frame today to get started and get a fast, custom quote!